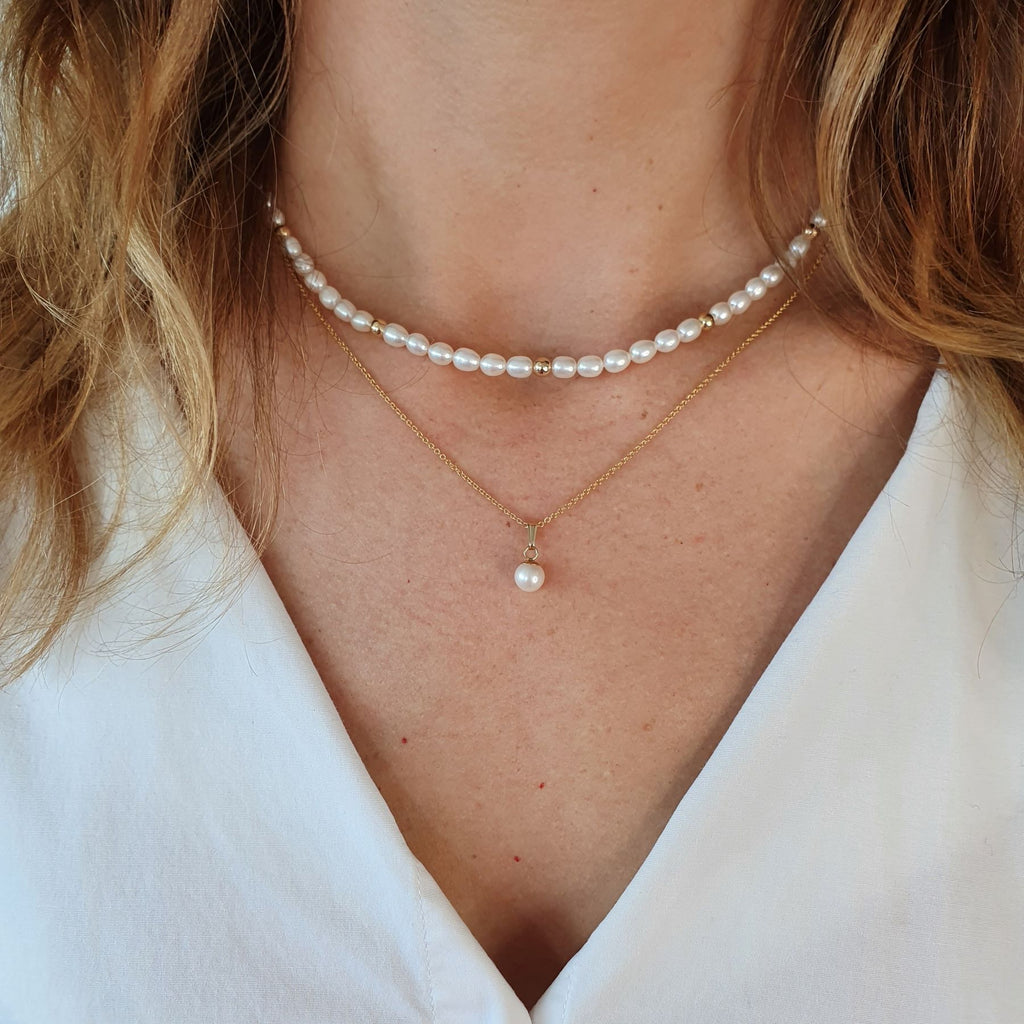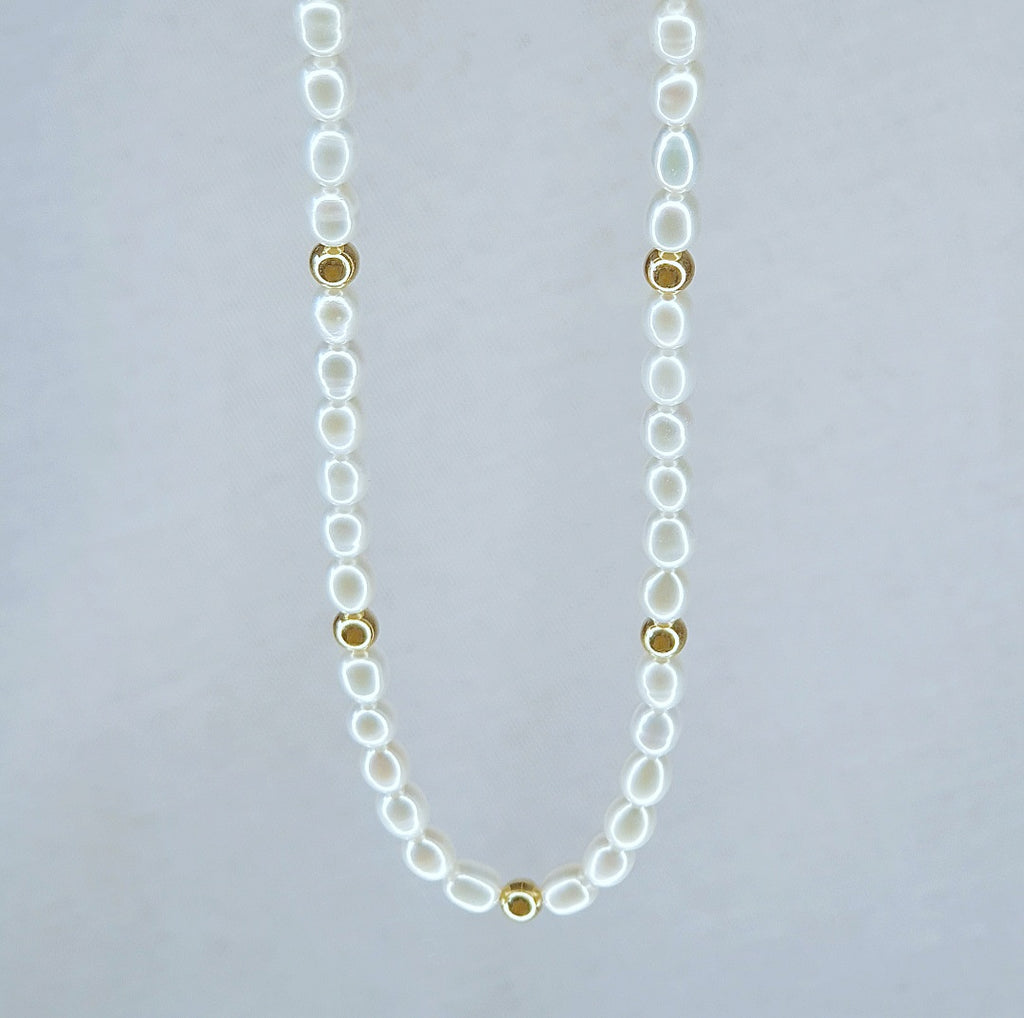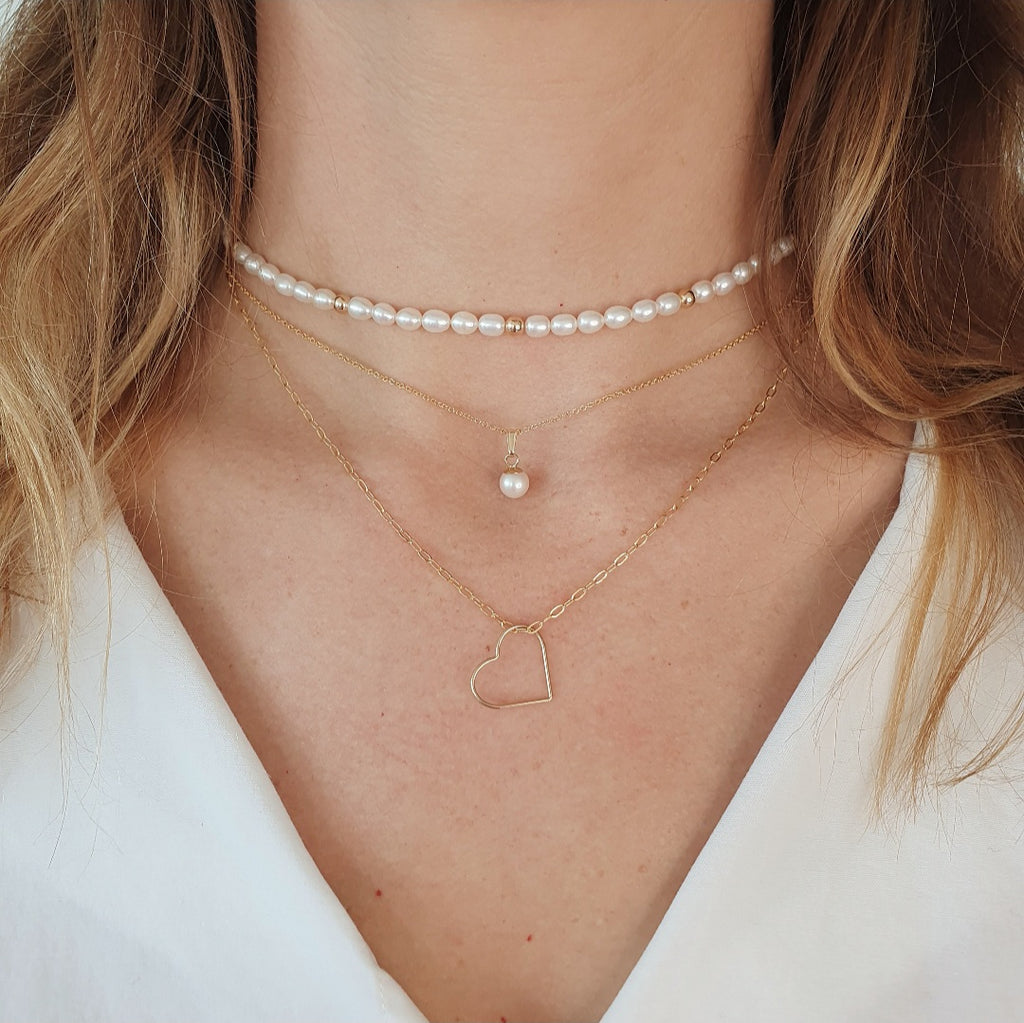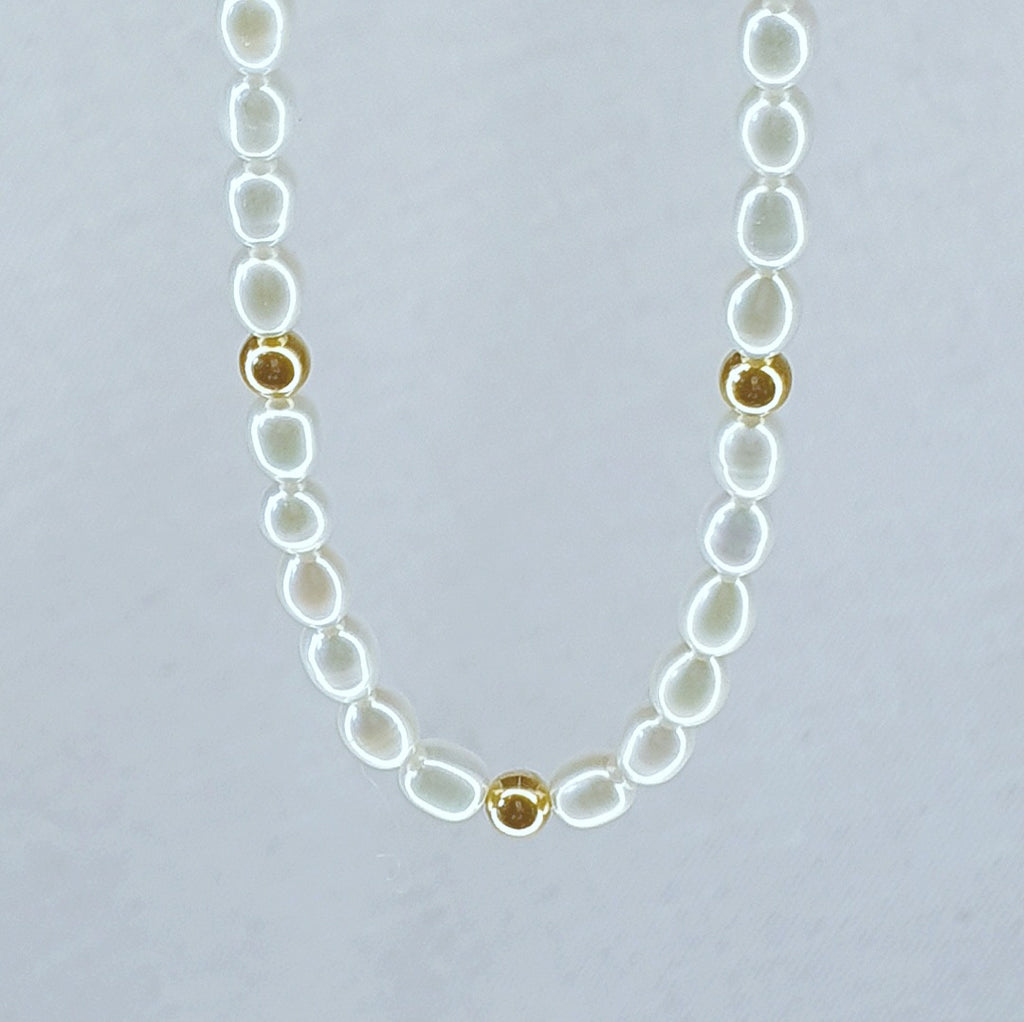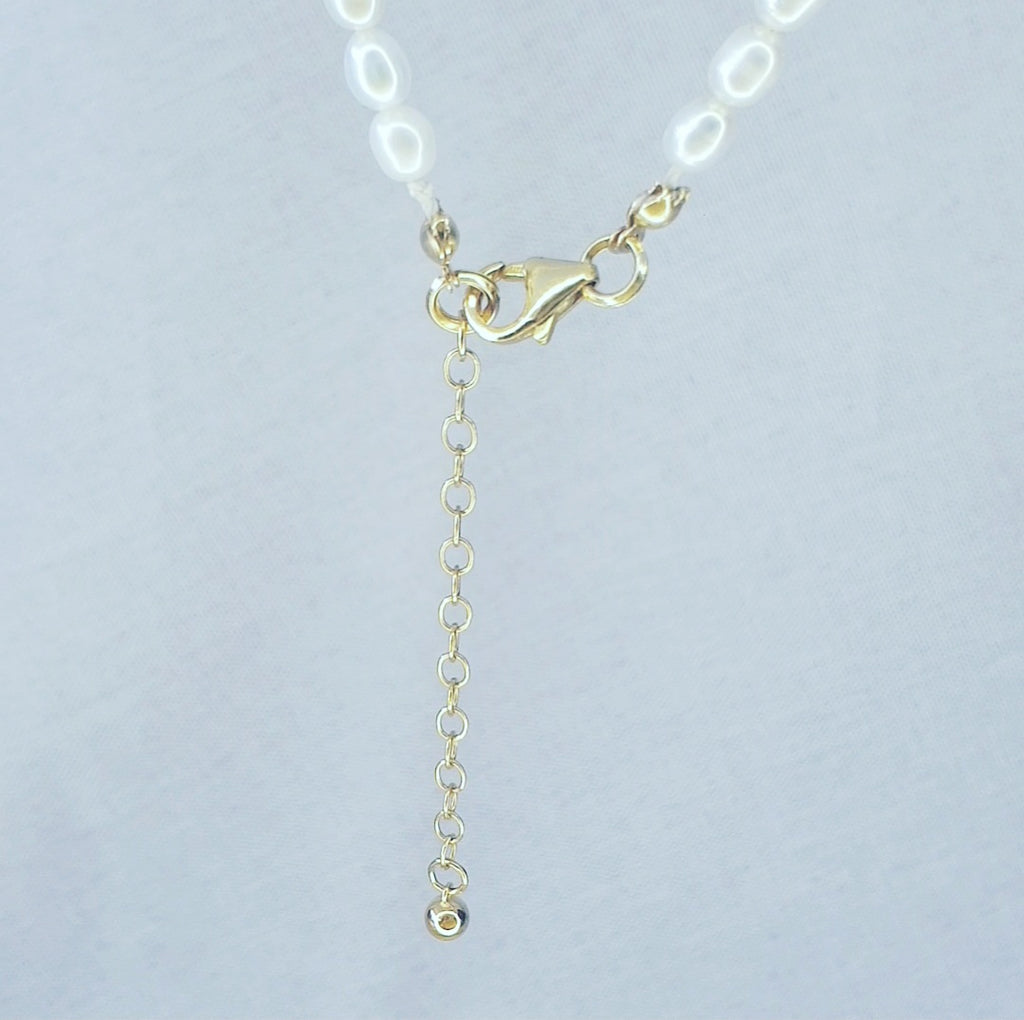 Ziorva
Pearls of Wisdom / Seed Pearl Necklace
£89
Channel your inner wisdom with this timeless layering necklace. Created in synergy with nature, pearls take years to form and teach us the power of resilience, strength and enduring love. A perfect gift for a loved one or a special piece for yourself. Hand-crafted in the Ziorva Studio and extendable to wear at your preferred length.
5mm natural freshwater seed pearls
14K gold filled beads, clasps and extension chain 

(1/20 of solid gold by weight). 

14K gold used is recycled and sustainably sourced
Available in two sizes: 14" - 16" or alternatively 16" - 18"
Pearls are hand strung on sustainable & strong, durable thread made from recycled waste plastic adhering to Oeko Tex Standards and Certified Global Recycle Standards. This is an ethical & robust alternative to silk thread.
14K gold filled hardware is stamped to display 14K gold fill '1/20 14K'
Hand-crafted in the Ziorva Studio
Every pearl is unique and necklaces may vary slightly. Each necklace comes beautifully packaged in an elegant, environmentally-friendly gift box and recycled packaging. A hand-written gift note can also be included if you wish to personalise the gift.